VT and National Newspapers at Chronicling America and NY State Historic Newspapers Also Available
Click here for more information about Chronicling America and NY State Historic Newspapers»
Read on below for more info on Newspapers.com:
The Vermont Department of Libraries has partnered with the Vermont State Archives and Records Administration (VSARA) to provide access to Vermont newspapers though Newspapers.com. These Vermont titles are freely available to Vermonters as part of the agreement. There are now over 1 million pages of Vermont newspapers available. Although some of the Vermont content on Chronicling America is duplicated, there are hundreds of thousands of pages that are unique to Newspapers.com. Because Newspapers.com uses the same standards as Chronicling America for digitization and indexing, these scans and metadata are of the highest quality. This really is a great resource.
How to access Vermont titles on Newspapers.com:
To sign up for Newspapers.com access, you must create a free MyVermont.gov account.
To do so, visit MyVermont.gov.
Once there, create a new account: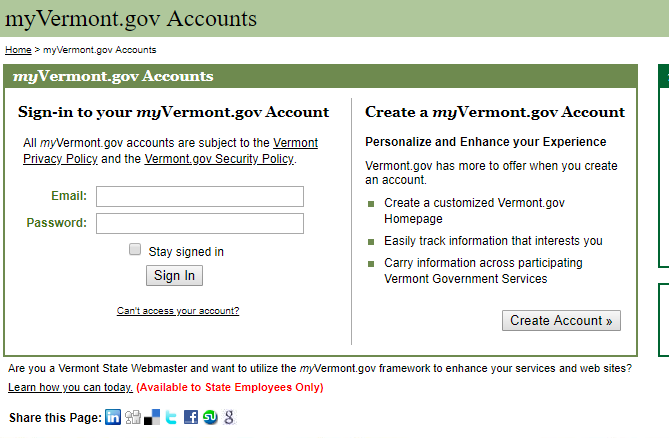 3. After creating your account, you will need to add your personal profile and contact information by clicking through on the right of the page. This is how you are verified as being a Vermont resident.